SuiGO is the essential app enabling you to keep your SUI blockchain node running smoothly.
Stay up to date with your node on the go.
With SuiGO, you can easily compare your node with the SUI blockchain RPC, ensuring that your node is performing optimally.
Register with your e-mail address.
Select chain

Enter your node's IP address & RPC port number

Even name your node and save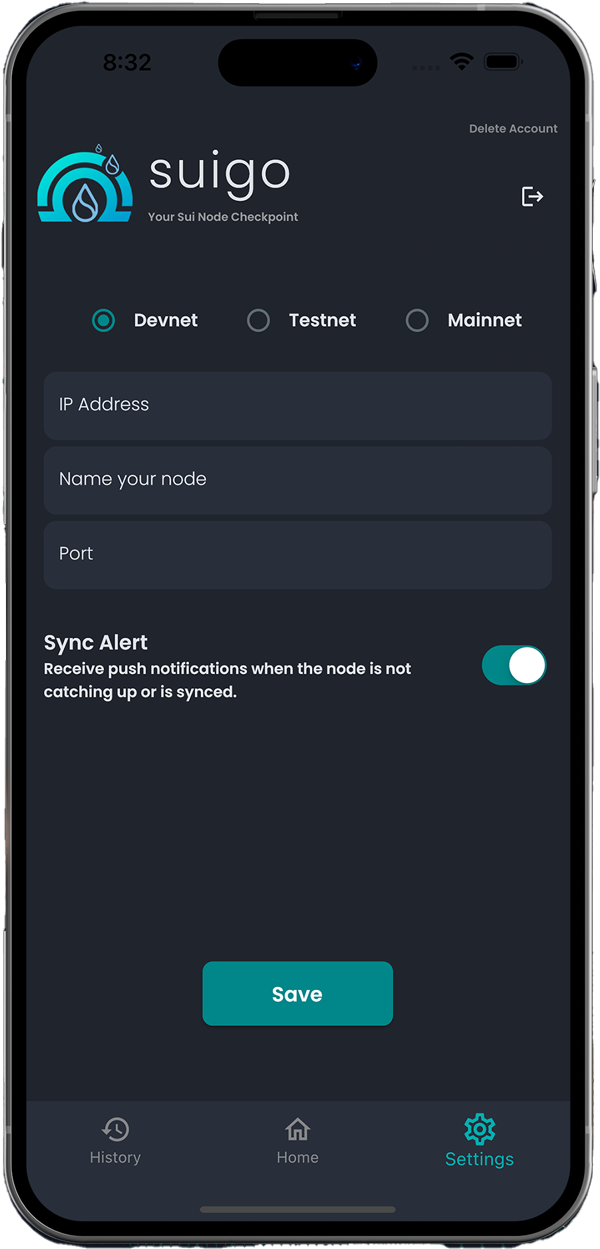 Easy-to-use and intuitive interface for quick and convenient monitoring.
Instantly check your current status of your node, including transaction sync progress.
Monitor and compare your node activity with the SUI blockchain in real-time.
Receive Push Notification alerts.
View state history of your node.
Your Node Status at a Glance.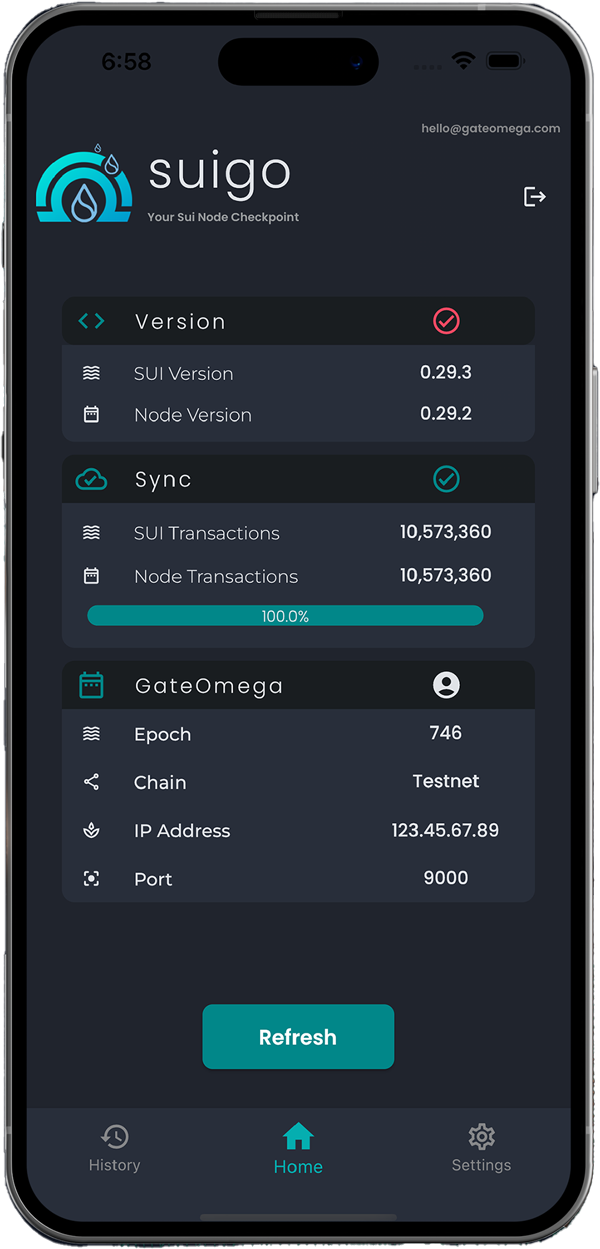 Receive Push Notification alerts.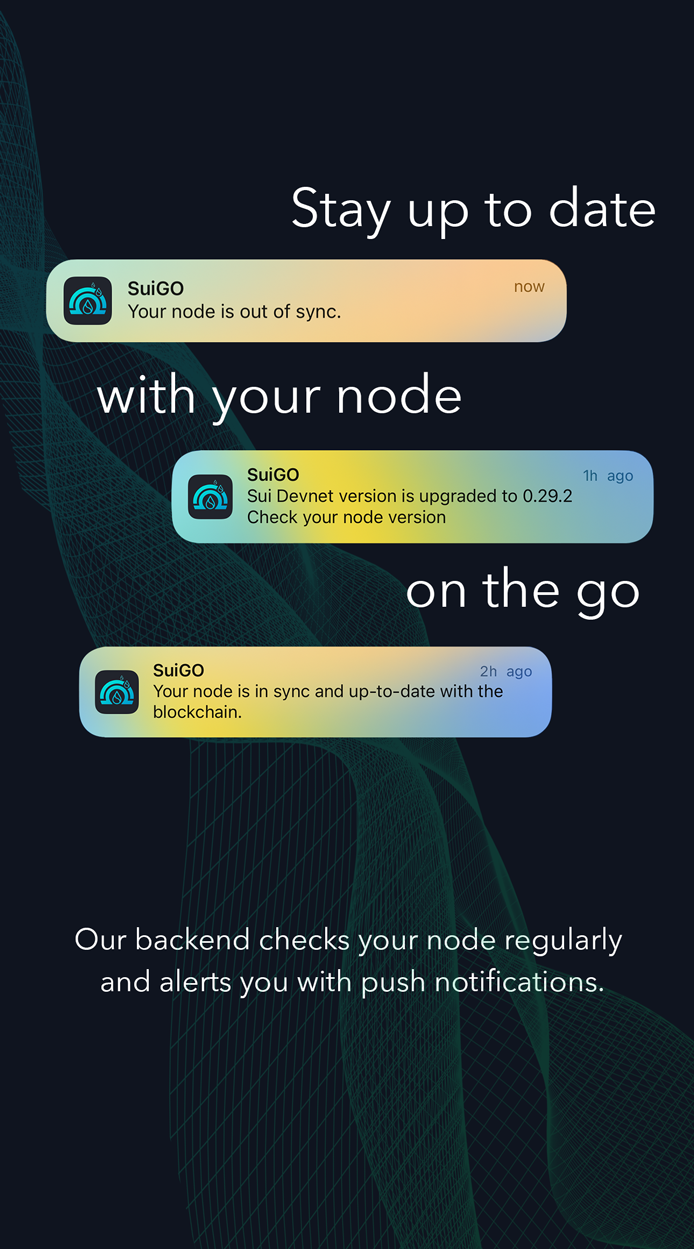 Easily track your node history.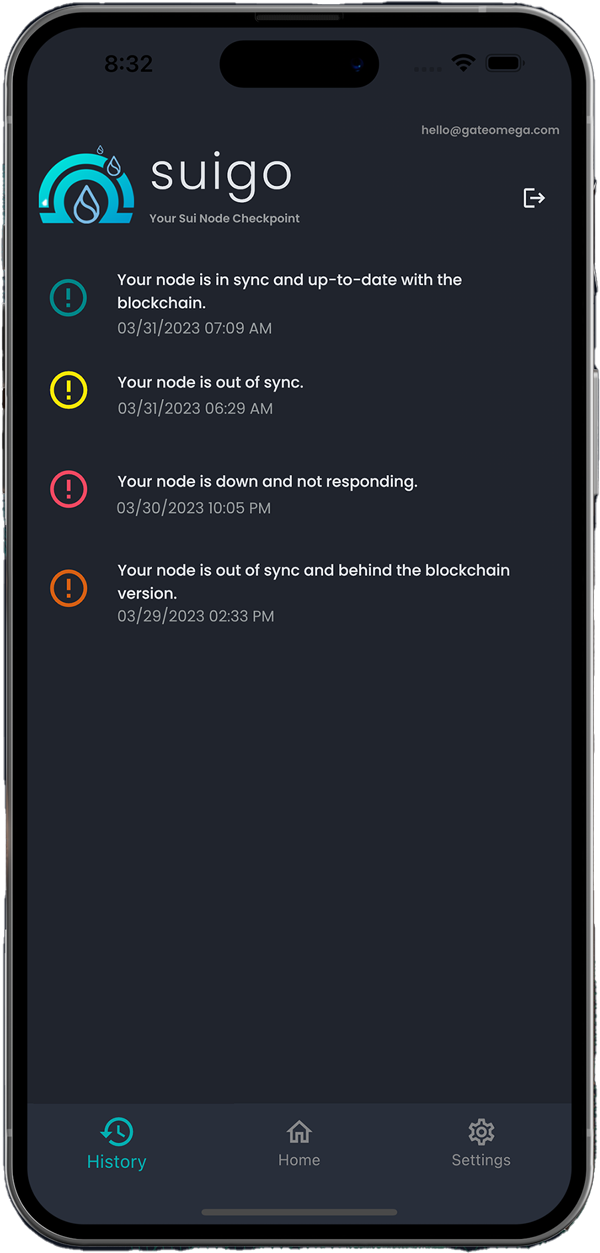 Checks your node approximately in every 5 minutes and alerts you with Push Notifications.
Keeps your node history (node up/down, sync and version status).
Automated RPC speed checks to detect fastest RPC endpoints.
SuiGO is a mobile application designed for SUI blockchain node operators to monitor and optimize their nodes on the go.
GateOmega is an experienced node operator based in Turkey. We are a team of 6 and focusing on disruptive and innovative blockchains projects. GateOmega team consists of professionals who have:



20 years of IT experience in Agile Project Management and Information Security;
Supply Chain and end-to-end project management with Operations Excellence focus;
Ops Finance & Reporting along with leading SAP integrations.
Transparency
We are walking the talk.
Inclusiveness
We do co-create with our consumers as per our consumers.
Innovation
We constantly seek creative ways to change, keeping up the pace with crypto space.